Frame & Fork Alignment
We specialise in frame and fork alignment and are able to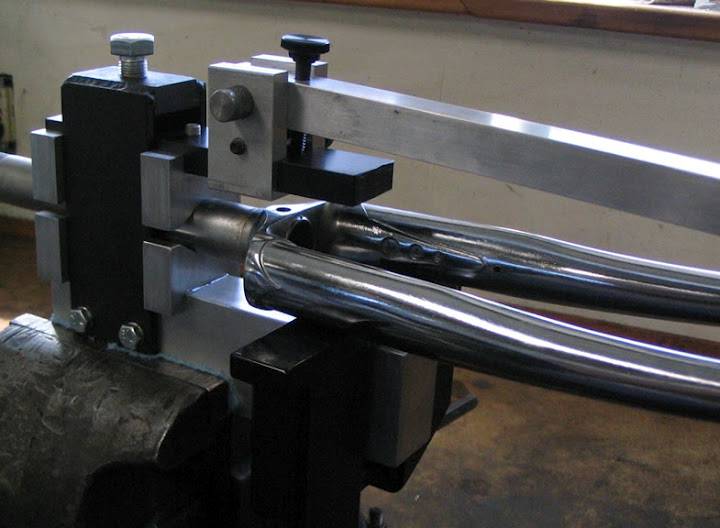 correct both major and minor misalignment. Frames and forks suitable for alignment must usually be made from steel as attempts to straighten aluminium alloys more often than not weaken the material beyond any safe limits. There are certain situations where it may be possible to straighten a frame or fork but when it is unwise to do so, such as damaged which results in creasing or deformation of the tubes. We will always advise you of the feasibility of any realignment / repair before we commence work.
The most common type of alignment we do is on forks where usually due to a head on impact the blades (or legs) have been bent back toward the rear of the bike. Quite often people don't realise their forks are bent after an accident and sometimes ride for many years before they bring them to us for repair. Typical symptoms of a misaligned fork are pulling to one side when riding in a straight line and your toes touching the back of the front wheel as you pedal trough a corner.
Typical costs for alignment (although we always quote for each job on a case by case basis)
Fork alignment: £50
Additional charge for correction of fork leg curve: £12.50
Frame alignment (front or rear triangle): from £100
Turn around time for alignment is usually 2 days for forks and 3-5 days for frames. We will advise you of the timescale when you drop your bike off.