Ran - 08 / Oct / 2021
Folding Bike Review: Tern Link C8
Living with a Tern Link C8 for a day (a Brompton owner's perspective)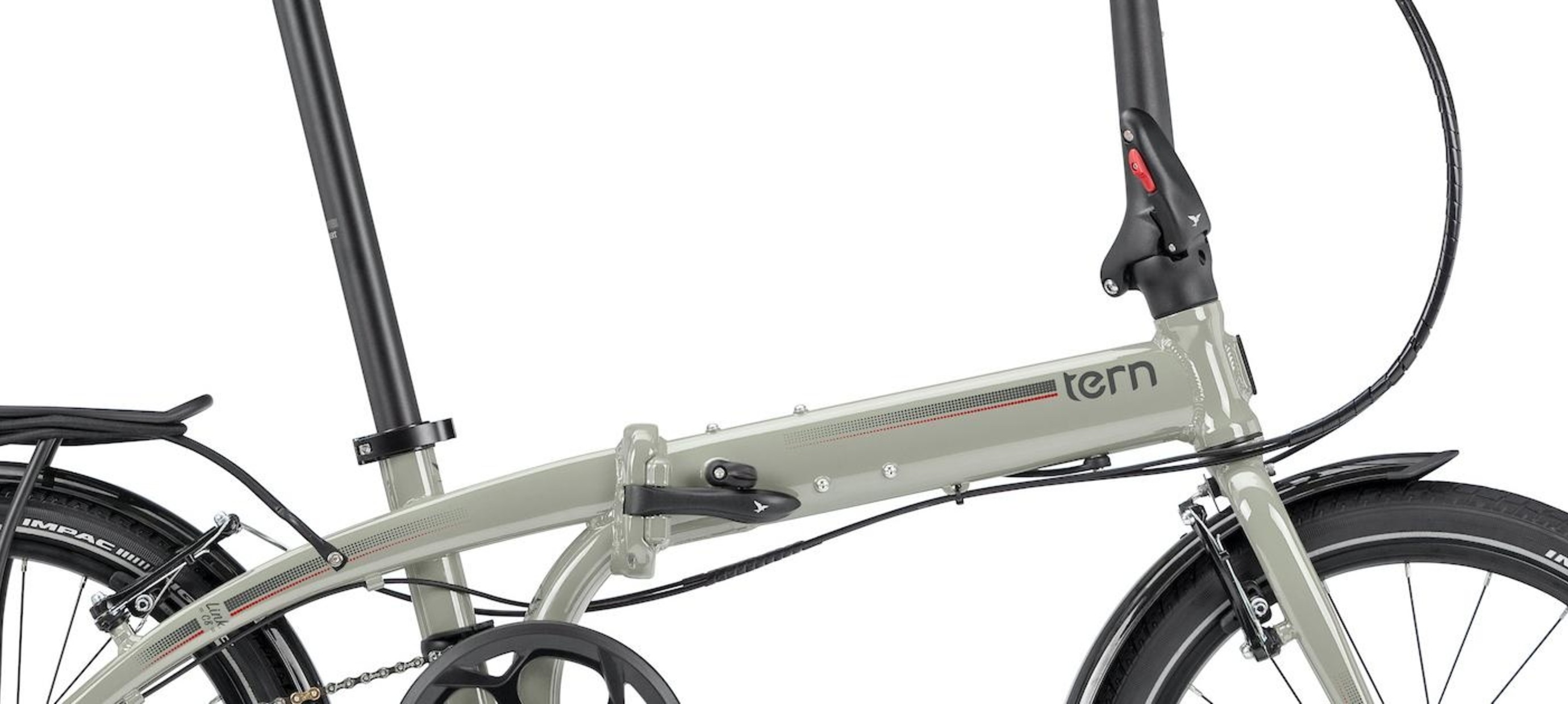 Tern Link C8
I have decided to test ride some of the bike we sell. I am a loyal Brompton rider and I have had my Brompton for over 15 years. I really love Brompton but I thought I should not be so stubborn and have a look at the alternatives.
Tern is quite new bike brand and they are most well known for their electric cargo bike (Tern GSD). Apart form this amazing urban utility bike GSD, Tern is fast becoming one of the best choices of all the folding bikes around on the market.
Today my cycle route involves up hill and flat cycling, and I will be riding Tern Link C8. This bike is sold in the shop for £700 and currently is on sale for £630. It is one up from the most affordable in the range and has 8 speeds with 20 inch wheels.
Now first I have to learn what how to fold and unfold the bike. To be honest, compared to Brompton, it was not an easy fold. Just like Brompton, C8 also had 3 steps to fold it down. I can fold a Brompton about 12 seconds (ish), but the C8 took me around 25 seconds. But to be fair I have been folding and unfolding Bromptons since 2006. And by comparison, Brompton does cost a lot more:)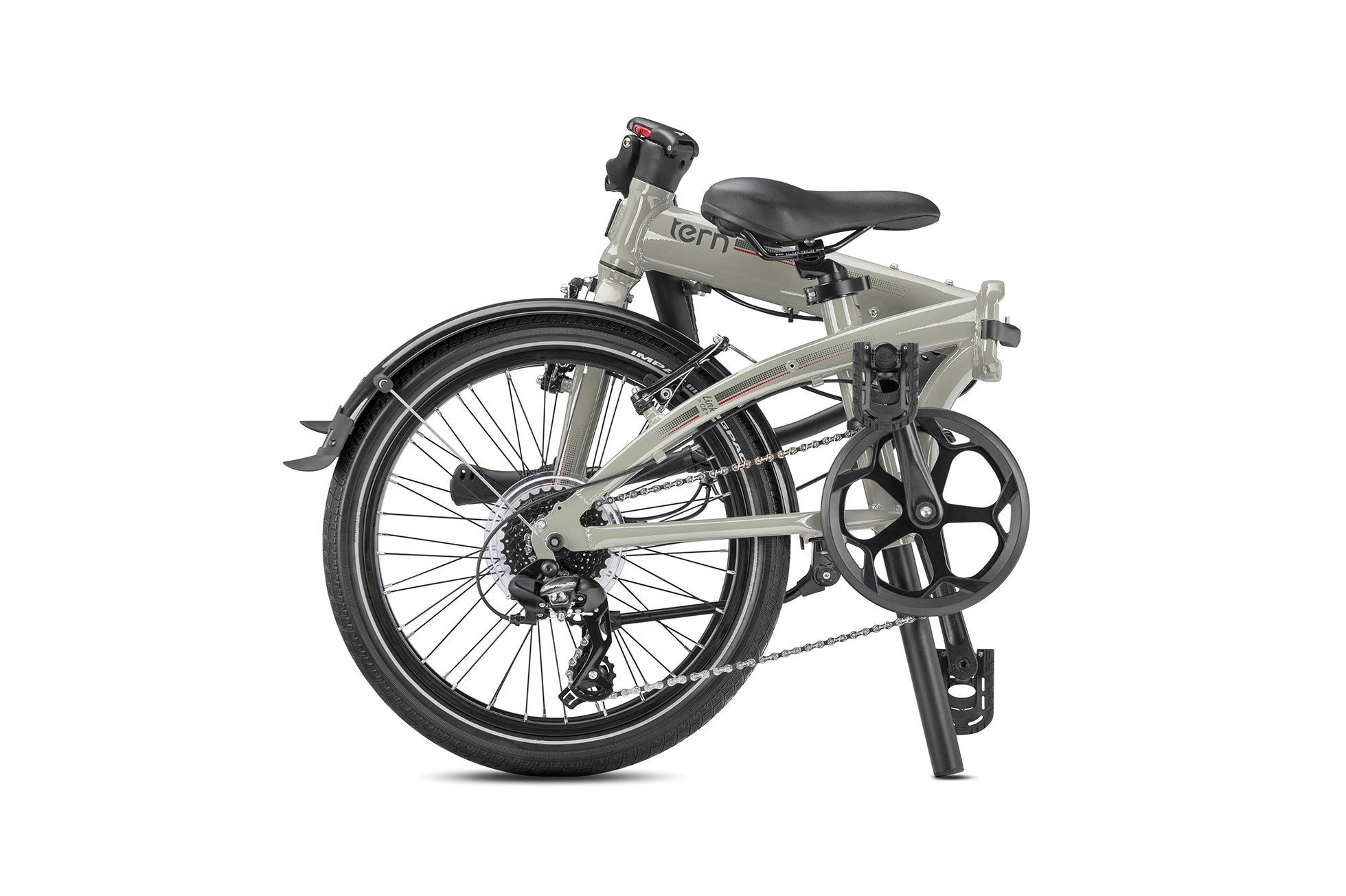 After learnt how to fold and unfold, I hit the road.
Over all I really enjoyed the ride. It took very little effort to get up to speed and gears are easily changed up and down. What I really liked about C8 is that because the wheels are bigger, it is much comfortable compare to my lovely Brompton. C8 had nice grips and it is a little bigger at the end for you to put your palms. Most of all the handle bar is much higher so I was cycling in a comfortable upright position.
I have a Victorian house with very narrow entrance. From the road to get in to my front yard is a 90 degree turn. With normal bike I will have to lift up the back wheel to get the right angle before I can get into my front yard, if I try to push it and turn without lifting, the bike will scrape the gate post and very likely the peddle will get caught on the gate. C8 is a short bike and to my delight there were no need to lift the back wheel. Because it is small, it could get into my house very easily.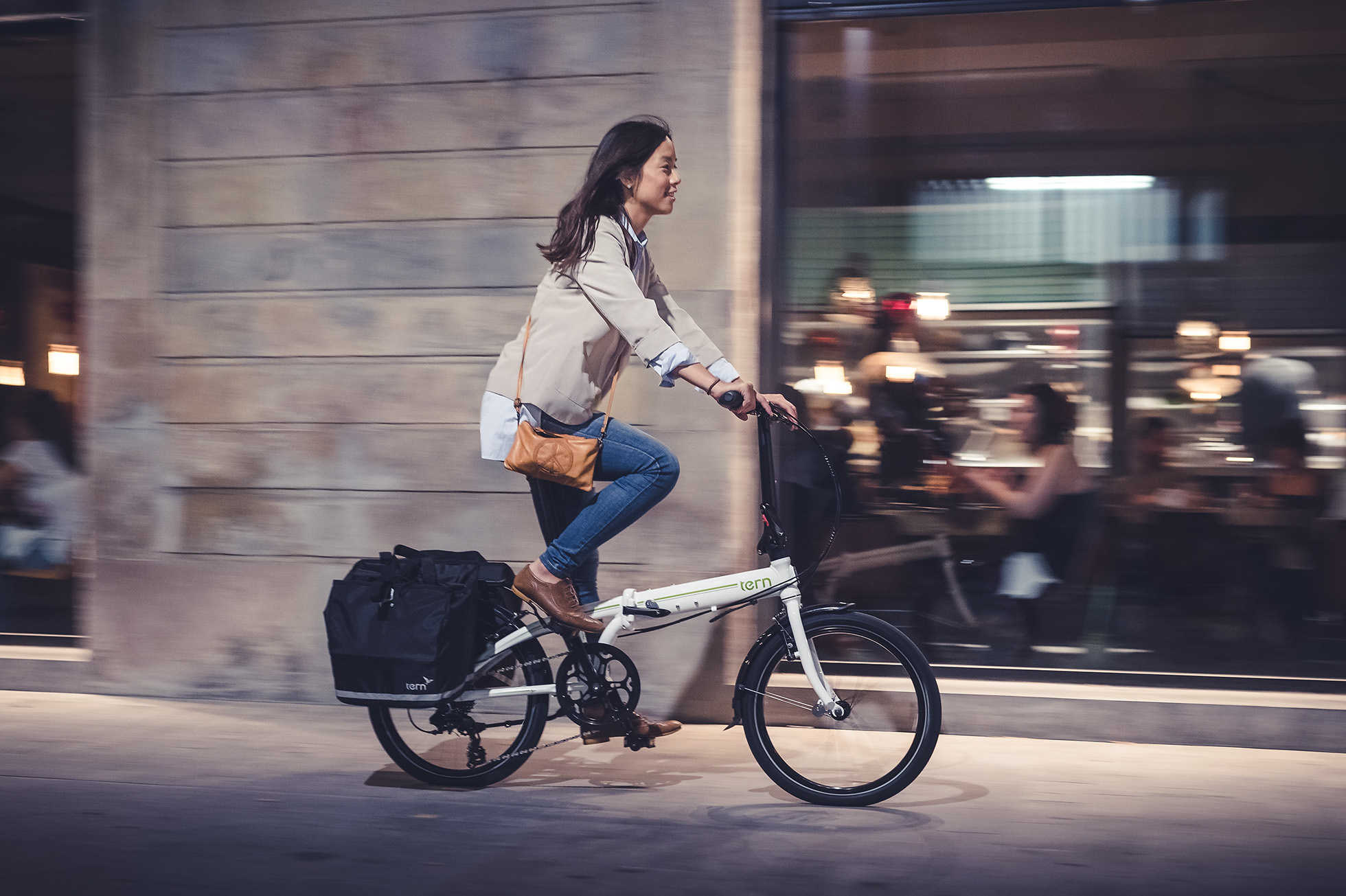 Now we need to talk a little bit about the negatives. Obviously folding is a little harder than Brompton, and it doesn't fold as small as Brompton. But this really depends on how a person is planning to use the bike. If you are getting on the tube with the bike and planing to ride to get to and from the station, unfortunately there is no better choice than a Brompton. But if you are like me, only need to have a folding bike because it is smaller and can be loaded on to a car when needed, then this is a good choice. After all for riding longer distance, C8 will give you with much better comfort:) Folding aside, there is one thing I did not like about it: The length of the bike. It will be much nice ride if the bike is longer…..but…..it's the short length that gives me easy sharp turn and easy to push into my house….. You just can't get it all the way you want on one bike when comes to folding bikes.
In conclusion, really depending on what you need a folding bike for. If for commuting and getting on and off train then Brompton definitely is the best choice. If you are going to ride for long distance, and you will not need to fold your bike a lot, then C8 is very good choice for you. With Brompton, I can not leave the bike in my house without folding it, not only it has no stand but also it is very long bike and it takes a little too much space for my little house. But with C8, I am happy to have the bike in my house without folding it.
In the end, it really does depends on what you want, doesn't it?