Noah - 06 / Oct / 2023
Shimano Road Crankset Recall
Shimano starts inspection and replacement program for pre-July 2019, 11-Speed HOLLOWTECH II road cranksets. This is how you can get your cranks inspected and replaced free of charge, if found to be affected by the recall.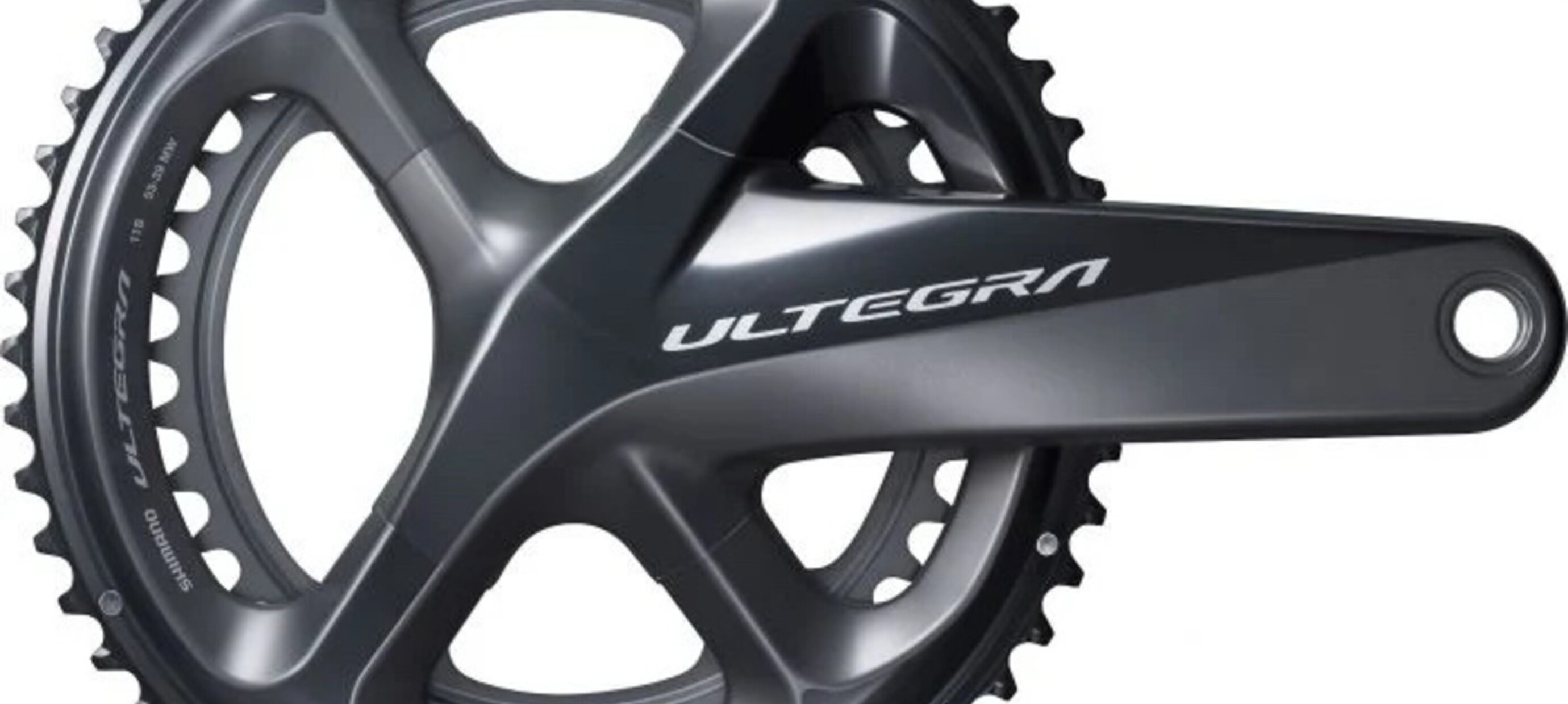 Shimano Launches Inspection and Replacement Initiative
Shimano Europe B.V. ("Shimano") is initiating a comprehensive inspection and replacement program for a specific range of bonded 11-speed HOLLOWTECH II road cranksets manufactured between June 1, 2012, and June 30, 2019, due to a potential bonding separation issue.
This program pertains specifically to the following Shimano ULTEGRA and DURA-ACE 11-Speed Bonded HOLLOWTECH II Road Cranksets within Europe: ULTEGRA FC-6800, DURA-ACE FC-9000, ULTEGRA FC-R8000, DURA-ACE FC-R9100, and FC-R9100-P. Shimano has received reports indicating that the bonded components of the crank arm may experience separation and breakage, posing potential risks of falls and injuries to users.
To address this concern, Shimano will conduct inspections of eligible cranksets and will replace any crank arm that fails the inspection process.
The purpose of this inspection is to identify any potential bonding separation issues in crank arms and promptly eliminate any safety risks for our customers. It's important to note that not all ULTEGRA and DURA-ACE cranksets require inspection. Only those produced between June 1, 2012, and June 30, 2019, need to be examined. Instructions on how to determine whether your crankset requires inspection are provided in the "WHAT TO DO" section below.
Shimano will provide free replacements for any cranksets that do not pass the inspection.
Potential Risk:
Reports received by Shimano suggest that the outer cover of the crank arm may start to separate from the main crank arm body, potentially leading to falls and injuries for users.
WHAT TO DO: CRANKSET IDENTIFICATION AND INSPECTION PROCESS:
To determine if this process applies to your crankset, please follow the instructions in STEP 1.
STEP 1 - Determine whether your crankset needs inspection:
STEP 1A – Identify the model number of your crankset
Affected products include DURA-ACE and ULTEGRA branded cranksets with the following model numbers: ULTEGRA FC-6800, FC-R8000, DURA-ACE FC-9000, FC-R9100, and FC-R9100-P. The model numbers are stamped on the inside of the crank arm near the bottom (refer to the yellow square in the image below).
Does the model number on your crank arm match any of the model numbers mentioned above?
NO: Your crankset is not affected, and no further action is required.
YES: Proceed to STEP 1B
STEP 1B – Identify the manufacturing code stamped on your crank arm: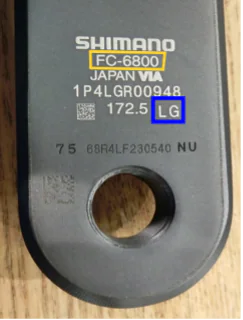 A manufacturing code is stamped on the inside of the crank arm near the bottom (as indicated by the blue square in the image above). The affected models were manufactured before July 2019 and feature specific two-letter production codes listed in the notice.
KF, KG, KH, KI, KJ, KK, KL, LA, LB, LC, LD, LE, LF, LG, LH, LI, LJ, LK, LL, MA, MB, MC, MD, ME, MF, MG, MH, MI, MJ, MK, ML, NA, NB, NC, ND, NE, NF, NG, NH, NI, NJ, NK, NL, OA, OB, OC, OD, OE, OF, OG, OH, OI, OJ, OK, OL, PA, PB, PC, PD, PE, PF, PG, PH, PI, PJ, PK, PL, QA, QB, QC, QD, QE, QF, QG, QH, QI, QJ, QK, QL, RA, RB, RC, RD, RE, and RF
Does the manufacturing code on your crank arm match any of the two-letter production codes mentioned above?
NO: Your crankset is not affected. No further action is necessary.
YES: Proceed to STEP 2.
Customers who believe they possess an affected product are encouraged to contact an authorised Shimano dealer to arrange a complimentary crankset inspection. If you are uncertain about how to check the manufacturing code, please contact us by email: [email protected]
For customers with cranksets that do not fall within the specified model number and manufacturing codes, no additional steps are required. Please proceed to STEP 3.
STEP 2 - Schedule a dealer inspection for your bicycle
Shimano has developed a comprehensive crankset inspection process and has provided clear guidance and tutorials to dealers. 
During the inspection, we will assess the crankset for signs of bonding separation or delamination. If any issues are identified, Shimano will supply a replacement crankset free of charge, which we will professionally install. If a replacement crankset is temporarily unavailable, Shimano will notify you through us once it is ready. Please refrain from using your crankset if it needs replacement following the inspection. The replacement crankset may have a different cosmetic appearance while maintaining the same performance level.
Please book your inspection here: https://www.mamachari.co.uk/book-online/
STEP 3 – Enjoy safe riding and maintain your bicycle/equipment
If your crankset passes the inspection and shows no signs of delamination, we appreciate your patience and diligence in having the inspection conducted. Please continue to enjoy your rides.
Regularly schedule tune-ups and inspections for your bike, and consult your dealer for recommendations based on your riding habits. Be attentive to any changes in the sound and feel of your bike while riding. Shimano strongly encourages all users to thoroughly read the user manual provided with the product (also available online at si.shimano.com) to ensure safe usage and proper maintenance.
Shimano places great importance on diligent maintenance of bicycles and riding equipment, and we urge all riders to do the same.